Roll over image to zoom in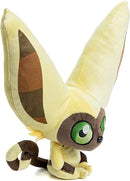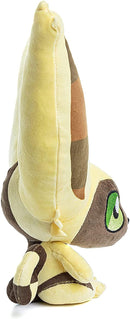 COLLECTIBLE PLUSH: The softest, cutest ATLA plush is here! Filled with huggable stuffing and covered in soft premium fabric, this adorable stuffed plush is the ideal cuddling companion.

COLLECTOR AIRBENDER MERCH: Momo is a premium quality collectible plush featuring soft, premium fabric, embroidered eyes, and his signature giant ears. This is an officially licensed ATLA product.

FLYING LEMUR BUDDY: Children of all ages will love this original toy for play & as a loyal friend for reading manga, watching anime, stuydying your latest airbending techniques and catching up on the animated series.

PLUSH MOMO: The softest, cuddliest Avatar plushies can be found here! Filled with squishy, huggable stuffing and covered in soft premium fabric, these Avatar characters are fun to cuddle and display in your room or collection.

AIRBENDER STUFFED ANIMAL: Momo is an ideal gift for ATLA fans, or as a loyal companion as you embark on your next adventure of the elements with Aang, Momo, Katara, and Sokka.
Payment & Security