Roll over image to zoom in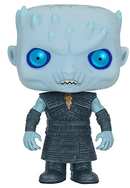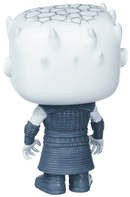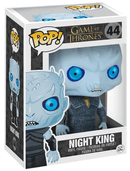 The next series of Game of Thrones Pop! figures come from all corners of the Seven Kingdoms and beyond, and fans will be able to add all seven of the new characters to their collections in time for Season 6 this spring. 
From the walls outside Winterfell, Stannis Baratheon prepares his troops to reclaim the castle from the Boltons, with the help of the powerful red priestess Melisandre! 
From Kings Landing come the esteemed former sellsword, Bronn, currently helping Jaime Lannister on an expedition to Dorne, and the cunning and ambitious Queen Margaery Tyrell, whose path to the Red Keep has been long and bloody! 
From beyond Westeros, new characters include the exiled Northern lord Jorah Mormont, on a mission to reclaim Daenerys's trust , as well as a new Unsullied character, a member of the elite army sworn to protect Daenerys, who can face off against the evil Son of the Harpy, who is determined to end the Khaleesi's rule over Meereen.
Payment & Security