Roll over image to zoom in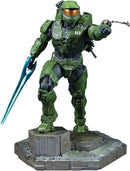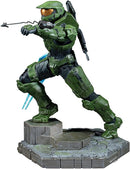 John-117, the Master Chief.

Legendary Spartan-II super-soldier and defender of humanity from galactic threats around every corner. Countless times the Master Chief has defied impossible odds to become the hero we've needed him to be.

Now, on the surface of a mysterious Halo ring, he must once again pull humanity back from the brink. Of course, legendary heroes should be immortalized in legendary ways, so while you're saving humanity as the Master Chief in Halo Infinite, showcase the Chief himself with this incredible 10-inch statue, complete with grappleshot and energy sword that will bring the surface of Zeta Halo straight to the surface of your favorite shelf.
Payment & Security