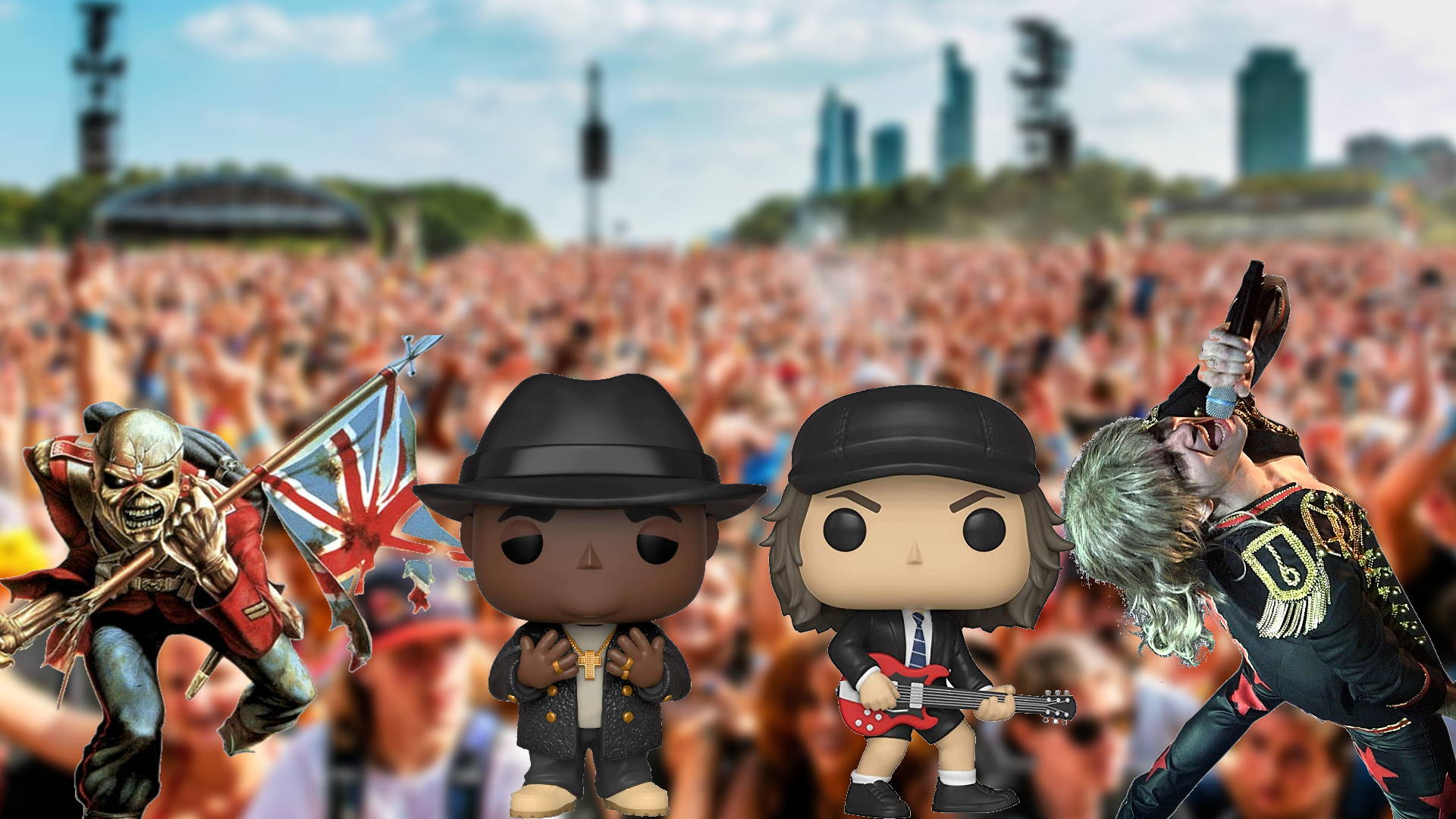 Here at Kryptonite, to be honest, we love everything! From anime to comics, to music and television. So trust me, we know how to shop. But, what if you're more into classic Opera rather than what's popular in music? Well guess what! We got you, dude. Here is 5 of the best items you can get a music fan, categorized!
---
#5: For The Heavy Rock Fan
---
If you like Heavy Rock, you like Iron Maiden. Its that simple. The heavy metal band has influenced the world of rock as we know it, and as such: received TWO lines of Funko POP! Lucky for you, we have series one!
Check it out by clicking the photo above.
#4: For The Pop Music Fan
---
If you are living, you know who Billie Eilish is. The phrase "Unless you live under a rock" doesn't even apply with her. The pop mega-star has influenced the entire world, empowering men and woman alike at only 19 years old. Whether for you girlfriend, or you bro-friend, you can't go wrong with our huge line of Billie Eilish apparel!
Check it out by clicking the photo above!
---
The legendary Tupac is a nation-wide inspiration. His music -- known, beautiful, classic. His persona -- confident, humble, gentleman. In my opinion, repping all those qualities in a single tee, is perfect for any fan of music. Plus, you can add our Tupac Funko POP! with it for just 13.99. Oh yeah.
Check it by clicking the photo above!
#2: For The Classic Rock Fan
---
This album cover? Legendary. There's no better word for it. Everyone who sees this will say "Classic" or "Pink Floyd!". Even though the art is likely on 35% of Americas walls, I think its better on you. Who wouldn't wanna have this badass tee on?
Check it out by clicking the photo above!
#1: For The Nostalgic Fan
---
Have the legend himself on your wall. This wall art is in a quality wood frame, with a roughly textured custom made design, portraying a 1972 David Bowie concert. Anyone who comes to your home will be in awe at your stylish choice.
Click the photo above to see more!
Did we miss any? Let us know in the comments above!


Check out our other blogs!

7 of The Most Shocking D.C. Moments!
7 of The Craziest Moments In Marvel!