Roll over image to zoom in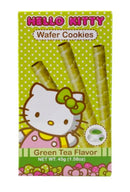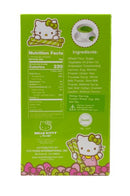 Product packaging, specifications and price are subject to change without notice. All information about the products on our website is provided for information purposes only. Please always read labels, warnings and directions provided with the product before use.
If it's Hello Kitty, how can you resist? Each box contains 10 scrumptious wafer cookies rolled up in classic spiral form! The wafer cookies are extremely crispy and filled with a dense, semi-sweet green tea cream in the center. The cookies can be perfectly paired with hot tea or milk. We also adore the Hello Kitty packaging, which makes it perfect for gifts for friends and family.
Payment & Security